December 7, 2020
Good morning, everyone!
Breaking News: the CMMC Assessment Guides for Maturity Levels 1-3 have been released
Today the Pentagon released the first CMMC Assessment Guides, giving details on control objectives and considerations in evaluating evidence. You can download the ML1 and ML3 guides from the Office of the Under Secretary of Defense for Acquisition & Sustainment's website. I'll be giving an overview of these guides in my next work(fromhome) shop on December 15, with a "deep dive" look in my spring 2021 series. Hope to "see" you there!
It's official! We are CMMC-RP & CMMC-RPO
I am pleased to announce that I was among the first candidates to be credentialed a CMMC-AB Registered Practitioner by the CMMC Accreditation Body, and that The Net Effect is now a CMMC-AB Registered Provider Organization™. I have been trained in the basic constructs of the CMMC Standard, and I'm ready to assist you with your CMMC preparation! Contact me to get started.
Remember, NOW is the time to prepare -- the "maturity" portion of the CMMC means that your policies have to have been in place for some time prior to your official assessment (minimum 6 months for each control is what I've been told). My work(fromhome)shop on December 15 is a great place to start. I'm here to help!
New Work(fromhome)shop Dec 15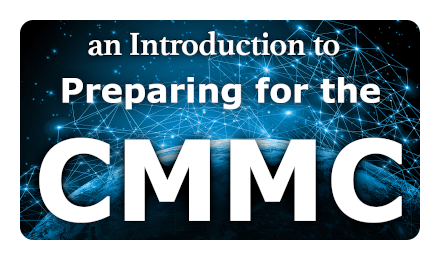 This online class will cover the basics -- applicability, terminology and timeline. It's an introduction to my "deep dive" series on the specifics of achieving Maturity Levels 1-3 coming up in Spring 2021. Participants in this class will have the first chance at signing up for the spring series.
Tuesday, December 15 @ 10:00 AM - 11:00 AM (CT)
Remember, you can read past editions of this newsletter on our website, along with tons more information under the Resources tab. Feel free to share this update!
Sincerely,

Glenda R. Snodgrass, CMMC-RP
grs@theneteffect.com
The Net Effect, LLC
www.theneteffect.com
251-433-0196 x107

PS -- If you enjoy these updates, you might also enjoy my weekly newsletter "Cyber Security News & Tips" -- sign up now!