July 18, 2023
Good morning, everyone!
This week's critical vulnerabilities:
Patch All the Things!
Beware of Stalkerware
What is "stalkerware"? Quite simply, it's spy software installed on a mobile device by someone, whether a nosy boss or suspicious spouse, who wants to keep tabs on you (in a completely over-the-top way). Typically disguised as something innocuous like a calculator app, stalkerware may record phone conversations, screen captures, location, everything you type.
How do you find it? How do you get rid of it? Helpful tips available for both Android and Apple devices.
Quote of the Week: "Cybersecurity is not a primarily technological problem that requires a primarily engineering solution. It is a human problem that requires an understanding of human behavior." Scott J. Shapiro, in Fancy Bear Goes Phishing, my latest good read./box>
Facebook phishing
Clever catch by a friend of mine on FaceBook last week. I've noticed this happening a lot myself: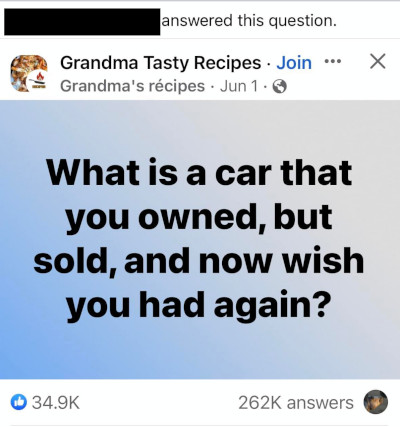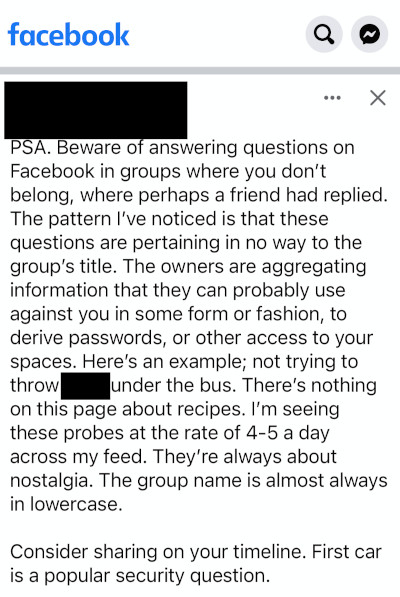 Stay cyber safe this week!
Remember, you can read past editions of this newsletter on our website, along with tons more information under the Resources tab.
Glenda R. Snodgrass
grs@theneteffect.com
(251) 433-0196 x107
https://www.theneteffect.com
For information security news & tips, follow me!




Security Awareness Training Available Here, There, Everywhere!

Thanks to COVID-19, lots of things went virtual, including my employee Security Awareness Training. Live training made a comeback a few months ago, but many organizations are retreating. No worries. Wherever you and your employees may be, I can deliver an interesting and informative training session in whatever format you prefer.

Contact me to schedule your employee training sessions. They're fun! ☺