Invest in Security Awareness Training for your employees.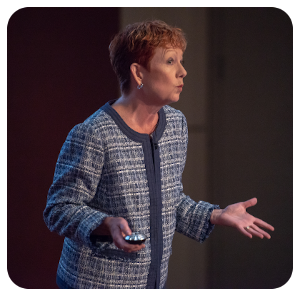 Do you worry about what your employees are doing on the job? Are you concerned that an employee may accidentally trigger a significant cyber security incident?
What if you had an effective employee training program to reduce that risk?
"I'm a firm believer in the effectiveness of Glenda's training. My staff talk about it for weeks after every session! They never talk about videos or webinars like that."
Gerald Tipton, President, Lucy Buffett's LuLu's
Glenda R. Snodgrass has been President and Lead Consultant at The Net Effect since its inception in 1996.


Her dynamic personality and effective teaching style have made her a sought-after corporate trainer, public speaker, workshop host and expert witness across the Southeast for more than twenty years.

Glenda's bio and photos are available here.

Her public speaking schedule is available here.

Workshop schedule is available here.


"Glenda was wonderful! Her briefing was very informative and she had large groups of ship yard workers hanging on her every word -- no small task. We received lots of fantastic feedback. VTHM Security hopes we are able to bring her back for more employee training in the future."
Phyllis Denomy, Industrial Security Manager, VT Halter Marine